ONE DAY ONLY: Take an Extra 15% off adidas Supernova Glide and Response Boost Shoes
This post contains affiliate links.
Offer: Take an Extra 15% off adidas Supernova Glide and Response Boost Shoes
Valid: 11/25 only
Code: BOOST
Take an Extra 15% off adidas Supernova Glide and Response Boost with code BOOST. Valid 11/25 only.
Design your own adidas ZX FLUX Shoes
**The links in this post are affiliate links and I will receive a small commission if you make a purchase after clicking on my link.
Design your own adidas ZX FLUX Shoes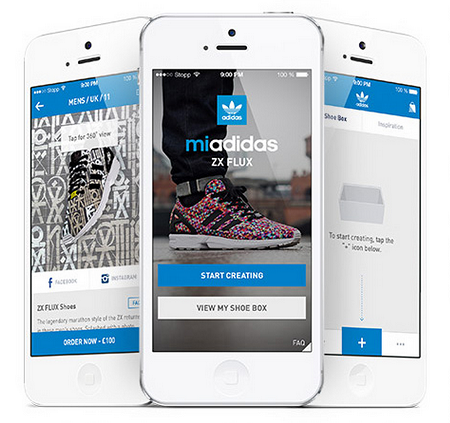 adidas has launched an innovative new app for Android and iPhone smartphone devices, called the#miZXFLUX app. The app allows you to easily apply your personal photographic image to one of adidas Originals most covetable silhouettes, the ZX FLUX. With the app, you can take a photograph, edit and rotate the photo, and apply it to your very own custom ZX FLUX shoes. You can make a statement that's all your own.
Here's some more info about the #miZXFLUX app:
Custom ZX Flux shoes created from the app are $110.
Delivery takes 3 – 4 weeks after submitting your order.
The app is only available for smartphone devices.
Certain photos (copyright, inappropriate/offensive material, very large/small file size) can't be used.
Get the #miZXFLUX app today and create your custom shoes.
Sweet Gift Making Inspiration From Paul Lowe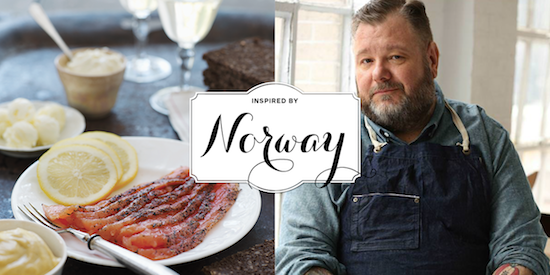 This fall, Blurb is highlighting makers all over the world. One of those people is Paul Lowe, creator of Sweet Paul magazine.
Sweet Paul magazine features spectacular food photography, scrumptious recipes, and inspired crafts. In Blurb's interview with Paul, he discusses his childhood in Norway and provides a delicious recipe. You'll love Paul's stories of gnomes, trees (and tree-related disasters), food, family, and memories. At the end of the interview, Blurb features great gift books reminiscent of Sweet Paul. Read the interview here.
Ready to start publishing your own book? Save 20% on photo books with code OCT20%, which is great news if you're planning to make a holiday gift. This deal endsOctober 31st.
Safety With Fireworks
Whether you use fireworks on the Fourth of July or you use them for a special event, like a birthday party or anniversary, there are some safety tips to keep in mind so that you are not harmed.
If you see that there are any fireworks that have damage, then don't use them. This includes fireworks that seem to have a frayed fuse or that might not have a stable base.
Never let children handle fireworks.
Don't hold fireworks in your hand once they are lit unless they are sparklers.
Keep a bucket of water close when you light the fireworks so that you can put out any fires that might happen.
Try not to light them while you are near trees or dry grass.
It's a good idea not to light fireworks near buildings or cars because the sparks can land on them, possibly causing a fire to start.
If you don't have a lot of experience using fireworks, then consider going to see a show instead of trying to light them at your home.
Items like colored fountain sparklers are some of the most popular items to light at home if you choose to put on a show for family and friends. These are usually small in size, but safety precautions should still be taken.
Make a Good First Impression at Your Next Party
Entertaining can be both stressful and enjoyable. As anyone who entertains often knows, it's not all about the food. In fact, with all of the convenience of deli and bakery options available along with easily accessible caterers, the food could be one of the easiest aspects of party planning. The first impression your guests have of your party is the appearance of the entertaining area. Before they ever catch a glimpse of the food, they'll be sizing up your decorating skills and forming an opinion of the event.
For many, the holiday season involves additional entertaining. Rushing out to purchase new furniture for your dining room may not be a feasible option for you. However, you don't want to bring your guest to a party table that is surrounded by unattractive, mundane or cheap looking chairs. You can transform ordinary, uninteresting folding chairs into elegant seats for your guests simply by adding chair covers. Silver or gold satin covers are a perfect way to add holiday elegance to your party table. For a more casual atmosphere, covers made of spandex would be quite appropriate.
When you're striving for a festive looking party table any time of the year, Rosette chair caps can help you achieve the festive atmosphere you desire. Add some balloons, colorful tablecloths and various other whimsical party elements and you'll have a table, a room and a party that will capture the attention and compliments of your guests.
The Strength to Continue: Divorces are Not as Easy as Some May Believe
A marriage should be a unification of two people that have aspirations to spend the rest of their lives together. Unfortunately, this isn't always the case as couples divorce over a variety of reasons. Sometimes, angers can flare over trivial complications to the point where one person uses the word "divorce." However, using this word in the heat of the moment is much easier than actually going through with the process. Before you commit yourself to something you may regret later, consider what is entailed when pushing through with the divorce.
The Wrong Reasons
Before you file for divorce, make sure you're doing so for the right reasons. When considering the time, emotions and monetary investments you put into the relationship, is divorce the right solution? Although some problems are complicated and unbearable, others may be overcome if you work together to address what makes each other miserable. Marriage is a team effort and both parties need to be willing to do what is reasonable in order to be successful. Leaving someone because they don't do laundry or wash dishes is a trivial problem that can be worked out.
The Time Invested
Many people feel like they wasted their time while in a relationship that ends in divorce. However, these people should focus on what the time together has taught. Instead of being resentful, appreciate that each moment is a learning experience. Are you prepared to start over and cut your losses, or is there a way to refocus your efforts as a team? Proceeding with a divorce can be emotionally taxing especially if you've been together for an extended period of time. Separating from someone you pledge your life to can be stressful to levels of which you've never experienced. You need to be absolutely sure this is the best course of action.
Complications of Children
For relationships that resulted in children, the complications of divorce can be extensive. Custody hearings, child support orders, day care expenses and more can be difficult to face alone. This isn't including the stress that's caused on an immature mind of not understanding why parents are unable to live together.
The entire process of a divorce can create ripples in your life that can directly affect all aspects of your being. Career, home and social lives can be altered in profound ways. If you need help to get through the process of a divorce, reading materials such as Cordell & Cordell reviews can help you find an organization that you can trust. You don't have to face this burden alone, and you need a company that has your best interests in mind while you manage the emotional and mental problems of the situation.
adidas Stan Smith Now Customizable
**The links in this post are affiliate links and I will receive a small commission if you make a purchase after clicking on my link.

adidas Stan Smith Now Customizable
The best selling adidas shoe of all time, the adidas Stan Smith defines the word 'icon'. But even after over 40 years of market domination, it has been missing something. You. 

Introducing the adidas mi Stan Smith, a legend now available for customization.


Available in styles for men and women, in both leather and suede, you select your favorite color for the shoe base, accents, heel patch print, tongue logo, even sign your name or emblaze your motto on the sockliner. Each 
adidas mi Stan Smith
 pair comes with two sets of laces (you choose the colors) to really make your style pop. The foundation is still Stan Smith, but the style is all your own. 
Ready to sign your name on this legend? Pick up your pair of 
adidas mi Stan Smith
 today at 
adidas.com
Wedding Gift Ideas: Meet Lyve #LyveHome (+ Giveaway!)
Today's post is sponsored by LyveHome, by my love for this device is all my own!
I fell in love with a gadget, and I think it should be in your home. Well, not only that, but it would make a fantastic gift for a newlywed or photographer. Meet Lyve. Lyve is the complete solution for collecting, protecting, and rediscovering your personal photos and videos. Keep on capturing your favorite moments knowing your photos and videos are automatically protected on your LyveHome device from wherever you are.
Lyve allows you to have one view of your collection, even photos and videos posted on Facebook, or those kept in cloud storage services like Dropbox or GDrive, regardless of the space you have available on your mobile device. Imagine having hundreds of thousands of memories viewable on any size Android or iOS device. Your collection can be brought together, regardless of where it was originally saved.
Use the USB port or SD card slot to import all of your old memories stored on old phones, external hard drives, flash drives, memory cards, GoPro, smart cameras and more. You can easily find the memory you're looking for, sorted within the Lyve app by date. Life doesn't stop just because your memory card is full. With Lyve, you've got plenty of space for all those times you want to remember, at home or on the go! This is an amazing product for someone like myself who takes photos all the time! From my iPhone, my digital camera, my SLR, the GoPro, and more, this is the only way I can see ever getting organized with our photos.
Planning a wedding or know someone that is? Give the gift of rediscovery – helping newlyweds reminisce about the journey to the altar. Keep all your memories from the engagement party to the honeymoon synced seamlessly on LyveHome!
Or, perhaps you're a new parent. It is so awesome to have all of your little one's memories together in one place. I barely had time to send out birth announcements, so trying to take photos and getting them on the computer was quite the task. It is so nice to be able to use this and have all my favorite moments together.
LyveHome has 2 TB storage (AMAZING!), and has an sd card slot, USB 2.0, HDMI with v1.4 HDCP, Audio Out, and 1 Gigabit Ethernet.
Files Supported
JPEG (.jpg, .jpeg, .jpe)
TIFF (.tif, .tiff)
GIF (.gif)
PNG (.png)
BMP (.bmp)
MPEG-4 (.mov, .m4v, .mp4)
AVI (.avi)
3GPP (.3gp)
MPEG-2 (.mpeg, .mpg, .mpe, .mod)
Matroska (.mkv)
Compatible With
Mac OS X 10.9 or later
iOS
iOS 7 or later
Android Android 4.1 or later
Windows Windows 7 with SP1 or later
It is so exciting to watch our memories and to see new ones. What is most fun is being able to see my husband's shots from on the go on our LyveHome!
Giveaway!
Want to try LyveHome for yourself? Visit Lyve and watch the video. Leave a comment and let me know what you are most excited about with LyveHome! 
Extra Entries
2. Tweet me! "I hope I win the @LyveMinds gadget from @SunnySoirees! Enter to win http://bit.ly/lyvehomephotos"
3. Like Sunny Soirees on Facebook!
Can't wait to win? Order today and get free shipping with code LyveUnleashed.
 Giveaway ends 8/28! US only please. 
Real Friendships are Forever: Gift Ideas For Friends
Real friends are not easy to come by. This can happen for many reasons. Friends may move away, and daily time constraints can make it hard to genuinely connect with others. To top it off, it's rare to find someone who is willing to be open and honest. Friendship requires maintenance. Giving gifts to friends is a nice way to let them know they're appreciated, and it helps to create special memories that strengthen the friendship. 
Gift Ideas for Friends
1. Surprising a person is a wonderful way to express gratitude for a friendship, and sending flowers to a friend is an excellent way to surprise them. Floral arrangements brighten up any room, and they lift a friend's spirits. Floral arrangements present a way for people to receive surprises at work without it interrupting the workday. For example, flower delivery in Melbourne from Fresh Flowers and other companies deliver floral arrangements quickly and efficiently. 

2. A friendship is a special bond between two people. Friendship necklaces were all the rage during the eighties and nineties. They're making a comeback as well. For people who have been friends since those decades or appreciate nostalgia, friendship necklaces are the perfect gift. A friendship necklace can be hung from the rearview mirror if the receiver doesn't prefer to wear it. 

3. Friendships are built on sharing with one another. Surprise lunch dates are wonderful ways to create lasting memories with a friend. Whisking a person away for an hour can instantly improve a person's day. Eating out provides a phenomenal way for people to sit down and talk without distractions. This is especially true for friends who have children. 

4. Volunteering to watch a friend's children while they go out with their spouse is a nice treat as well. While sharing special moments with a friend is important, it's also important to put their needs in the forefront at times. Every friendship should be balanced although. Allowing a friend to have one on one time with their spouse helps a friend to be happy and healthy. 

In addition to gifts, friendships requires that people put aside time to spend with their friends. Like any other relationship, friendships need to be nurtured to grow. As life goes on, people quickly realize that material possessions come and go, but they realize that real friends are forever. 
New Local Salons Directory and Search Engine Manager
Localsalons.com is a new, South Florida service which helps customers find hair and nail salons, dayspas, beauty and massage parlors, and similar health locations in and around their areas. It can also help them locate venues in other places, such as when they are vacationing or visiting friends or relatives away from home. But it is not just to help customers; while they find salon deals on LocalSalons.com, while owners find customers.

As a spa and/or salon owner, you simply join the site for as little as $20.00 per month and submit the information regarding your business and location. Localsalons.com then manages your online listings in various directories and search engines, including Google. Using their knowledge of search engine optimization (often referred to as "SEO") and similar tactics, they are able to get your listing to the top of the search results, making your business immediately visible to millions of potential customers who need appointments at health and beauty outlets. 

Unlike many other companies that are national, Localsalons.com is local to the South Florida area. Not only do they understand what local customers are looking for but they are able to offer instant coupons (one of their partners includes Groupon, well known and used by a large number of people on a regular basis, but instant coupons have proven even more effective than using Groupon alone) and unlimited leads. A simple $10 off printable coupon may bring your salon more customers than you can handle but you need to be sure you can afford the reduced price before offering it. Luckily, you can make and implement such decisions quickly with LocalSalons' system. Also, you do not have to worry as much about booking accuracy, as LocalSalons' partner, MINDBODY, helps ensure accuracy. Not only is this a great way to find new customers but also improve the number of bookings and accuracy. 

In addition to all of this, you receive traffic reporting, social media integration, search engine marketing, and more – all of which you can manage using the control panel or, for a nominal monthly fee on top of your membership, delegate to LocalSalons instead. If you still have questions as to what your monthly membership buys you, what LocalSalons.com offers, who their partners are, or anything else, be sure to head over to the website and click on the Frequently Asked Questions page (www.localsalons.com/faq) to learn more.